Webinar on Logistics – Issues and Challenges in cross-border trade of Bangladesh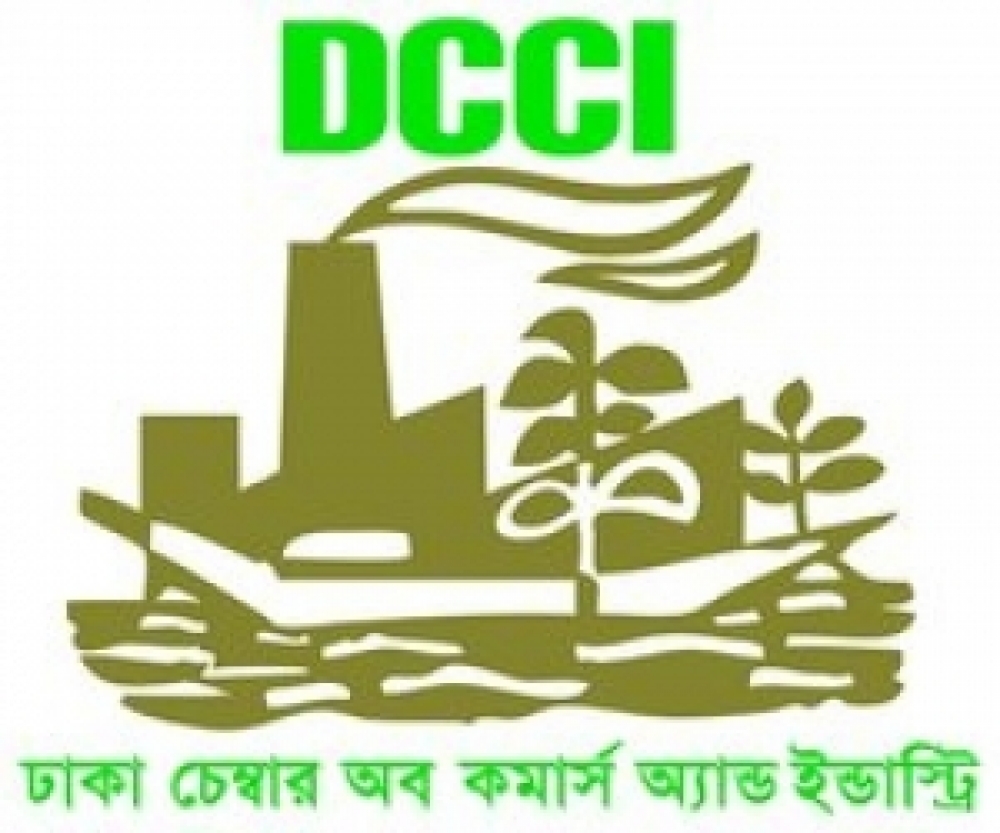 Development of adequate, diverse logistics infrastructure including ports, multimodal sub-regional transport connectivity is important to improve our trade competitiveness and secure low-cost trade potentials with South and South East Asian markets, speakers said in a webinar arranged by Dhaka Chamber of Commerce & Industry (DCCI) on 22 September 2020. Dr. Rubana Huq, President BGMEA joined the webinar as the guest of honour while DCCI President Shams Mahmud moderated the webinar.
Shams Mahmud, President, DCCI said logistics facilitation enhances countries' trade competitiveness through making on-time trading of goods and services with lower transaction costs. Efficient logistics enhances countries' competitive edge substantially reducing cost of doing business. The efficient logistics management has a stronger effect on trade promotion than tariff cuts. Despite remarkable economic progress, Bangladesh lags behind competing countries in terms of logistics infrastructure competitiveness. During COVID-19 crisis Bangladesh experiences 17% export fall in 2020 while global trade estimated 28% fall. According to the Logistics Performance Index 2018, Bangladesh ranks 100 and 105th in the Global Competitiveness Index. logistics costs in Bangladesh are high in most sectors while Road transport costs in Bangladesh are higher than many developing and developed countries. Development of adequate, diverse logistics infrastructure including ports, multimodal sub-regionl transport connectivity is important to improve our trade competitiveness and secure low-cost trade potentials with South and South East Asian markets. He also recommended for automated customs clearance process, integrated port infrastructure with larger storage facility, handling facility, terminal. He also urged for quicker implementation of WTO trade facilitation agreements. He suggested for a long-term multimodal logistics sector roadmap with logistics sector policy and a regulation to allow common bonded warehousing.
Dr. Rubana Huq, President, BGMEA said we need to have an internal index of competitiveness and which needs to be monitored regularly. We need to ensure best utilization of full capacity of ports, she said. In terms of improvement in logistics performance, inward FDI and intra-regional trade are also important. Regarding better coordination in the logistic sector, she urged for private sector's participation as all efforts are for the wellbeing of the country. She also suggested to adopt ASEAN plus one policy to connect with the trade of this region. Regarding pilferage in the bonded warehouse, she urged for ensuring punishment for the ill doers. She lastly underscored for better coordination among the related ministries.
Dr. Selim Raihan, Executive Director, SANEM said Bangladesh's progress in Logistic Performance Index (LPI) between 2007 and 2018 is not up to the expected level whereas China, Vietnam, Thailand gained tremendous growth. Lower position in LPI may hurt our competitiveness, he added. Besides, to increase export, improvement in LPI is crucial. He also suggested to address the challenges of tariff and para-tariff issues including customs modernization. He urged for full automation of port formalities, payment processes and harmonization of HS code and customs formalities. He also emphasized on faster implementation of large infrastructure projects, upgradation of railways, shipping and river connectivity on the priority basis.
Dr. Zaidi Sattar, Chairman, Policy Research Institute (PRI) urged for customs modernization. He said custom administration should play a role of trade facilitator rather being tax collector. If we can develop port infrastructure, custom infrastructure, our position in LPI will improve resulting in trade cost cut. By the improvement of LPI, non-RMG sector will get its real benefits. Moreover, incentives should be given to export and domestic sales. He said every year 100 new products are added to export basket but 80 percent of those could not survive due to lack of incentives.
Dr. M Masrur Reaz, Chairman, Policy Exchange said Bangladesh is now doing better in several trade facilitation services. But logistic and infrastructure are two very important side that need to be improved a lot, he said. He also urged for professional bonded warehousing facility specially in the SEZ regions. There are third party logistic service providers in different countries, he added. But what we need is a logistic specific policy and master plan including land zoning.
Mahbubul Alam, President, Chittagong Chamber of Commerce & Industry said inter-ministerial coordination for logistic improvement is necessary. Chittagong Port has improved a lot but the logistic support of Chittagong port is still lagging behind. He stressed for widening Dhaka-Chittagong 4-lane into 8-lane. There needs to have a railway cargo connectivity with the Chittagong Port, he further said. Moreover bay terminal and cross border link up need to be developed. He further demanded for a truck terminal in Chittagong to ease city traffic.
Md. Zafar Alam, Member, Chittagong Port Authority said that the Chittagong Port now can handle 3 million containers whereas it was 2 million in 2015. He said government will build a bay terminal outside the city where 18-meter draft vessel will be able to come. With road connectivity it will be in full function by 2025. This bay terminal will be cost effective for businesses having facility of road, rail and riverine connective. It will be under PPP basis. Moreover, there will be a delivery yard outside the port, he added. Next year Bangladesh will see a notable improvement in the ease of doing business index, he said. BIWTA can establish small inland riverine burg ports across the country to lessen load on roads, he suggested.
Mohammad Akbar Hossain, First Secretary (Customs & VAT), NBR said Bangladesh Customs started its automation since 1994 but still there are bottlenecks and we have to eliminate these barriers. He also informed that when the National Single Window implemented, most of the problems will be resolved. For the importers pre-arrival process already implemented. He also requested the trade bodies to create pressure on NBR to implement all the measures of Trade Facilitation Agreement. Soon e-payment facility for the importers will be implemented, he informed. He underscored the importance of coordinated border management. He said port-connecting road in Chittagong city needs to be completed soon.
Barrister Sameer Sattar, Advocate, Supreme Court of Bangladesh said congestion and delay in ports need to be solved. Moreover in goods transportation system, roads and railways are underutilized. He urged for pragmatic governance, better coordination among the concerned ministries to improve logistics performance.
Abul Kasem Khan, Chairperson, BUILD said logistics is a vast issue and there is no single authority to look after it. So, he suggested to formulate a comprehensive logistics policy under a single authority or ministry to supervise. He also urged to declare logistics a thrust sector. There can be a separate zone for logistics service in the SEZs, he suggested. He cited an example of Vietnam that there is a Global Distribution Centre there as a common bonded warehousing. He also suggested to include common bonded warehousing system in the policy.
DCCI Senior Vice President NKA Mobin, FCA, FCS gave the concluding remarks.
Published on: 2020-09-22