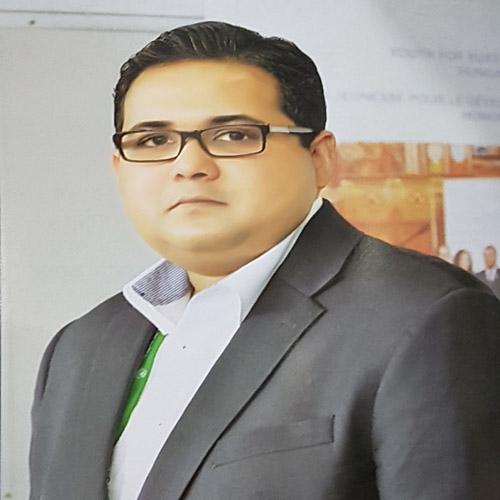 Welcome to Dhaka Chamber of Commerce & Industry (DCCI) where we firmly believe that "The Best of Bangladesh is Business". DCCI is a place where ideas are incubated regarding development of trade and business towards the ultimate goal of an economically prosperous Bangladesh.
DCCI is the first point of contact for business in this country. It facilitates trade and commerce for both local and foreign entrepreneurs catering to their demands and requirements. DCCI is a limited company incorporated in 1958 under the companies Act 1913 (amended in 1994). It is the largest and most vibrant Chamber of the country and has played a pivotal role for the development of private sector in Bangladesh for over five decades. DCCI represents more than 38 categories of small, medium and large scale entrepreneurs contributing towards creation of enterprises, generation of employment and a significant contribution to the GDP.
Our Chamber has four types of membership, namely General Class, Associate Class, Town Association and Trade Group. A Board of eighteen Directors headed by a President, supported by a Sr. Vice President, and Vice President run DCCI. The President, Sr. Vice President and Vice President are elected by the board every year. One third of the Directors are elected every year for a term of three years.
DCCI is a dynamic chamber having more than 4000 members mostly SMEs contributing to different business sectors of the country. The chamber is here to serve you and support your business. The Chamber's mission is to facilitate an accelerated industrial based economy of Bangladesh. Through networking and inter-acting with each other, we can strive to reach our goals. Your support is essential to the success of our business community and chamber. It serves as a model of non-profit, service-oriented organization.
DCCI is the only ISO 9001-2008 Certified Chamber in Bangladesh, with the brand new version of Quality Management System Standard published by International Organization for Standardization. The Chamber is now more committed to maintain quality and customer satisfaction sincerely through its services provided to its members. Recently it has gone for automation of its membership database and membership services would be rendered under automation soon. DCCI also won the "World Chambers Competition Award 2007" in "Best Skills Development Programme" category from the World Chambers Federation (WCF). In July 6, 2010 DCCI won the 4th Confederation of Asia Pacific Chambers of Commerce & Industry (CACCI) Award in Big Chamber Category. DCCI also awarded with the "MLS-SCM (P) Best Network Partner Institution Award 2010" of International Trade Centre (ITC) - UNCTAD/WTO, Geneva, among 120 partner Institutions in 69 countries, at the "MLS-SCM (P) Global Network Roundtable, Malaysia, 2011".
Apart from providing traditional services to its members, DCCI's aims are bringing diversification in need-based skill development and business education. With this end in view, DCCI has established the DCCI Business Institute (DBI) with the financial and technical assistance of GTZ, the German Technical Cooperation. The main objectives of DBI are to up-grade attitude, knowledge and skills of entrepreneurs and business executives through imparting short, medium and long-term business-related curricula & training courses including Diploma and BBA, so that they can face the challenges of a competitive globalized market and exploit emerging opportunities at home and abroad.
DCCI has been actively cooperating with various international agencies like UNDP, UNCTAD, WTO, ITC, ESCAP, UNIDO, USAID, CBI, World Bank, ICC, GTZ, ZDH, APO, JICA, IFC-BICF, JETRO, CIPE, SEDF, WCC, CCPIT etc. in carrying out various joint project activities for creation of a favorable investment climate and promotion of trade and industry. Besides, DCCI signs Memorandum of Understanding (MOU) with other Chambers of the world for promotion of bilateral trade and economic cooperation.
Finally, the Chamber is dedicated to your needs. And for this the Chamber needs your help to meet its goal. Let us together encourage and enhance the trade and business activities of Bangladesh.
I am honored to serve this unique organization as its President.
I look forward to flourishing of trade, business and economic activities in Bangladesh. Let us all march together in realizing our long cherished dream of a developed, prosperous, tolerant, versatile, green Bangladesh.
Thank you all for your support.
Shams Mahmud
President
Dhaka Chamber of Commerce & Industry
Email: president@dhakachamber.com