Business meeting between Dhaka Chamber and Madina Chamber held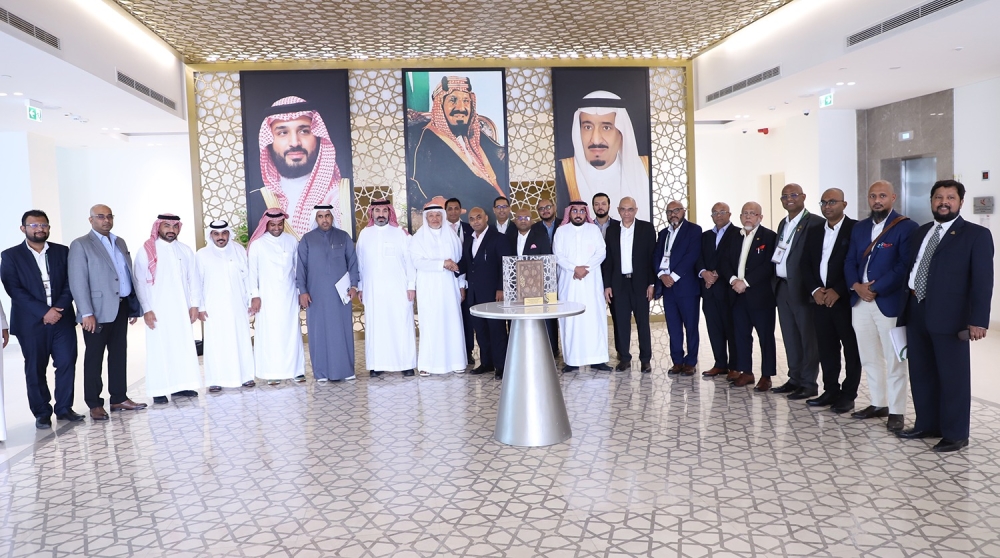 Business meeting between Dhaka Chamber of Commerce & Industry (DCCI) and Al Madina Al Munwara Chamber of Commerce was held recently at the Madina Chamber in Saudi Arabia. A large private sector business delegation, comprising of leading private sector companies of Bangladesh, headed by the DCCI President Barrister Md. Sameer Sattar is now visiting Saudi Arabia to explore new business opportunities.
During the meeting with the Madina Chamber, DCCI President Barrister Md. Sameer Sattar urged to hire more skilled professionals from Bangladesh especially in logistic, infrastructure, IT and outsourcing sector to contribute to the upcoming development vision of Saudi Arabia. He also urged the members of the Borad of Madina Chamber to invest in Bangladesh in health, tourism, social service sector. Barrister Sattar also said that Bangladesh government has given various fiscal and non-fiscal incentives to the foreign investors to invest in the Economic Zones. After the LDC graduation of Bangladesh in 2026, the country needs to diversify its exportable products as well as potential markets. Terming Saudi Arabia as a potential market, he said that besides human resources, the quality of Bangladeshi products are very popular here in Saudi Arabia.
Vice Chairman, Madina Chamber, Dr. Khalid Abdul Qader Daqal said that Madina Chamber has set few priorities to facilitate trade and investment like integrated institutional development, enabling supportive laws and regulations, providing qualitative services, enabling competitive economic development and realizing effective community development. Madina contributes 7% of the total GDP of Saudi Arabia, he informed. Pharmaceuticals, leather and leather goods, ceramics, tourism, agro-processing are few of the potential sectors, investors of both the countries can look into, he added. He also said that frequent visits of business delegation will enhance business to business connectivity.
DCCI Senior Vice President S M Golam Faruk Alamgir (Arman), Vice President Md. Junaed Ibna Ali and members of the business delegation were also present on the occasion and had an effective business networking.
Published on: 2023-11-04