DCCI Board of Directors called on Industrie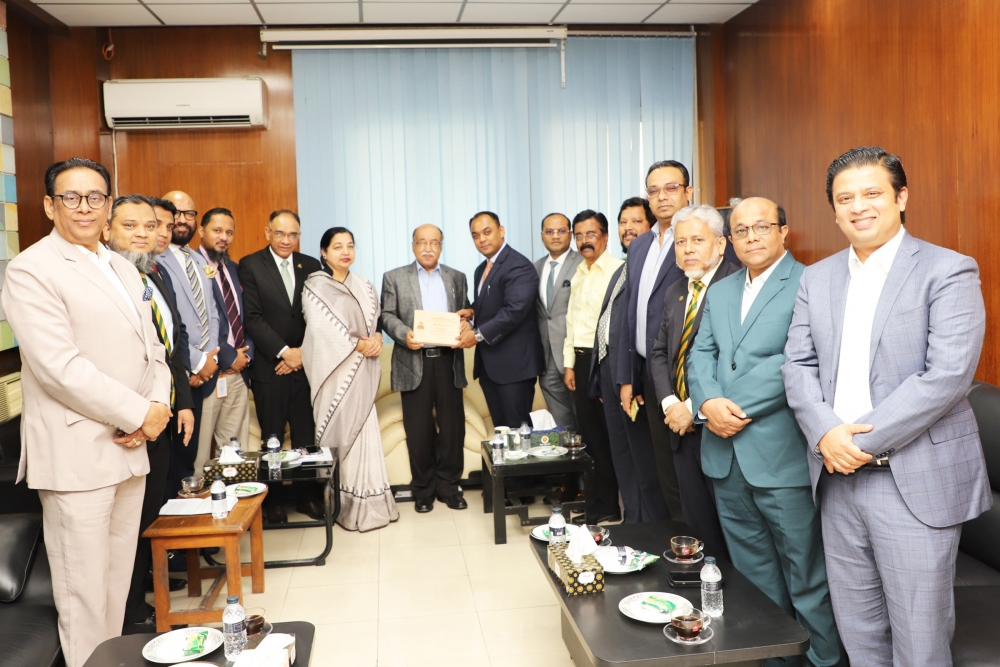 The move of implementing 100 Special Economic Zones (SEZs) in Bangladesh has created huge investment potential in the country. It is crucial to ensure necessary infrastructural and utility facilities such as gas, electricity, and transport routes with necessary compliance for effective readiness of SEZs to attract investment. Barrister Md. Sameer Sattar, President of Dhaka Chamber of Commerce & Industry (DCCI), shared the same while meeting with the Industries Minister Nurul Majid Mahmud Humayun, MP at his Ministry on February 28, 2023.
Barrister Sattar also said that to retain existing export market and create new export destinations in the post-LDC graduation era, it is extremely important to take appropriate policy reform measures and ensure their implementation. For our local industrial readiness after graduation, identification of required policy gaps and reforms in existing regulations such as the SME policy-2019, Industrial Policy-2022, etc. are essential, he added. For the development of CMSME, the definition of SME needs to be redefined to exclude medium enterprises, as the cottage, micro and small entrepreneurs are deprived of financial and non-financial facilities in comparison to the medium entrepreneurs.
As stated in the National Industrial Policy-2022, the industry contribution to GDP can be increased by strengthening the 'Light Engineering' sector, which mostly involves the SMEs. Furthermore, prompt implementation of the proposed 10 light engineering industrial parks in 5 districts (Dhaka, Naryanganj, Mymensigh, Narsingdhi and Jashore) with necessary infrastructure is required to strengthen the backward linkage industries. Barrister Sattar further mentioned that currently, the global 'halal market' is around USD 3 trillion. Bangladesh has a great chance to secure the global halal market by adding halal food, drinks, garments, cosmetics etc. by further strengthening the BSTI with international accreditation. .
Industries Minister Nurul Majid Mahmud Humayun said that the government is relentlessly working for the betterment of a business-friendly environment in the country. He also requested the entrepreneurs to inform the Ministry about specific problems that they are facing, so that the Ministry can take up the issue for solution. He also agreed that we should tap the potential of world halal market and for that he requested the private sector to come forward with investment. He also assured to provide all possible support to the industries from the Ministry.
Industries Secretary Zakia Sultana, DCCI Senior Vice President S.M. Golam Faruk Alamgir (Arman), Vice President Md. Junaed Ibna Ali and members of the board of DCCI were also present during the meeting.
Published on: 2023-03-01