DCCI seeks government's support for survival of printing & publishing sector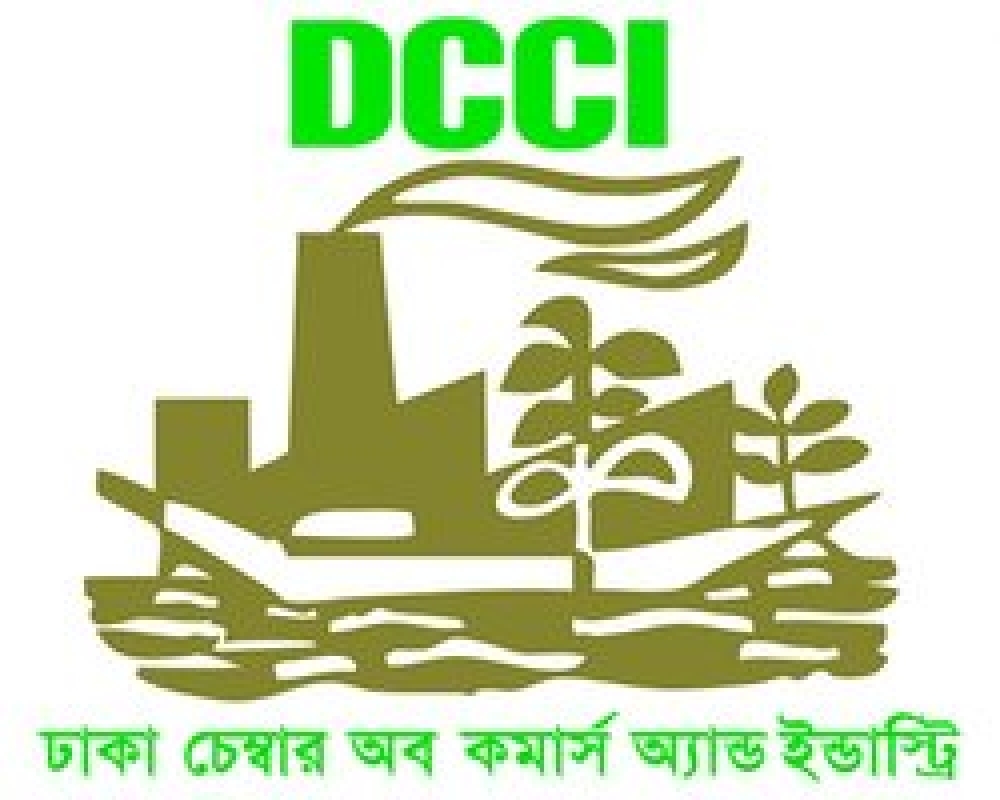 Dhaka Chamber of Commerce & Industry (DCCI) organized a webinar on "Covid -19 Outbreak & Bangladesh's Publishing Industry: Crisis & Way Forward" on 16 th July, 2020. Stakeholders of this sector participated in the discussion. DCCI President Shams Mahmud moderated the discussion. M A Momen, former President, DCCI joined the webinar as guest of honour.
Shams Mahmud, President, DCCI said cash flow in businesses is a big problem now. We need to identify different sub-sectoral losses caused due to covid pandemic, he informed. He also said that government has done a great job by announcing a stimulus package of 20 thousand crore taka for SMEs. But the MSMEs who have not regular dealings with the banks are being deprived of that loan facility under stimulus. We need to figure it out that where is the bottleneck and how can MSMEs be benefitted by this package. At this stage, disbursement from taka 20 crore stimulus package has not reached to the expected level, he said. Regarding printing and publishing industry, he suggested for updated policy framework, reforming duty structure, technology adaptation, enhancing training facility and easy access to finance.
M A Momen, former President, DCCI said printing and publishing business is a challenging business. Bangladesh's capacity in printing and publishing sector is increasing day by day, he said. But the sector is seriously affected by covid 19 pandemic. 12 thousand crore taka turn over in this sector is now in dire state, he mentioned. The main challenge is now to survive, he said. He also urged the government to take measures to safeguard the import substitute manufacturers. In the world of virtual books, interests in hard copy books are not going to be perished soon, he believed. He also called upon to maximize the utilization of announced stimulus as well as change banks' mindset. If the sector gets at least six months of breathing space, it will recover again, he told.
Mohammad Bashiruddin, Vice President, DCCI said due to closure of educational institutions, normal demand of printing materials have declined drastically. In this situation, incentive is needed for the survival of micro entrepreneurs. He also urged for reformation of duty structure, removing complexity of duty draw-back system and emphasized planning for creating skilled manpower in this sector.
Farid Ahmed, President, Academic and Creative publishers Association of Bangladesh said, to recover the printing and publishing sector out of covid 19 crisis, we need to conduct a comprehensive research to find out the actual loss in this sector occurred due to covid 19. Moreover a long-term policy framework is needed to make the sector sustainable.
Shahid Serniabad, President of Printing Industries Association of Bangladesh said about 35 crore academic books published by the local printers were delivered to the students by early January. But the printing sector of Bangladesh is well capable of printing 100 crores of academic books in a year. About 5 Lakh people are directly dependent on this sector for their livelihood, he said. Due to covid 19 crisis, this sector lost businesses of about 4 thousand crore taka out of total 12 thousand crore taka. He sought government's support so that micro entrepreneurs of this sector can avail loan under announced stimulus easily.
Md. Shafiqul Islam Bhorosha, President, Bangladesh Paper Importers Association also echoed to rational distribution of stimulus package. He said, the market demand has been declined and about 70% sales have been cut down due to covid situation. Rafiqul Islam Azad, President, Dhaka Reporters Unity (DRU) informed that 86 newspapers out of total 254 are now in operation. The printing and publishing sector lonely accounts businesses of 3000 crore taka only in Dhaka. About 200 journalists lost their jobs amid covid outbreak and many are in risks of losing jobs. He also urged government to declare printing and publishing sector as an industry.
Mohammad Abdul Kader Khan, President of Bangladesh Garments Accessories and Packaging Manufacturers and Exporters Association said very few of MSMEs in these sectors got loan from the stimulus. He also urged government to slash duty on import of raw materials of printing and publishing items.
Shamol Paul, President of Bangladesh Pustok Prokashok O Bikreta Samity said about 2 million people are dependent on this sector. Replying to a question of President, DCCI he said if e-learning system comes into place, despite demand of hard-copy books will not decline. Entrepreneurs do not get adequate support from Banks in getting easy loan.
Bashar Patwary, President, Bangladesh Local Carton Manufacturers Association said that the printing and publishing sector is hit hard by the covid. The business community of all sectors needs to seat together and find out a path to come out of this crisis. Thousands of workers of this sector are in the risk of losing their jobs.
Mohammad Belal, Secretary General of Chottogram Paper and Cellophane Association said we need policy measures to keep this sector breathing. He also urged for ethical and fare competition in the market.
N K A Mobin FCA, FCS, Senior Vice President, DCCI made the concluding remarks and gave vote of thanks.
MS Shekil Chowdhury, former Senior Vice President, Deen Mohammad, Director, Md. Shahid Hossain, Director, MS Siddiqui, Member, Md. Abdul Hamid, Convenor of DCCI also spoke on the occasion. They sought banks cooperation and support to get finance under stimulus as well as government's support to save this big industry.
Published on: 2020-07-16