DCCI teams up with ICMAB by signing a MoU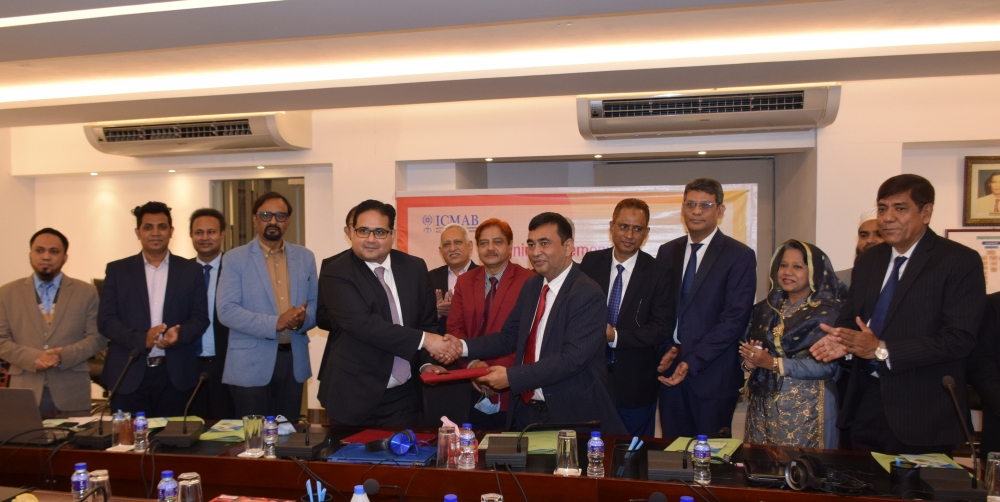 Dhaka Chamber of Commerce & Industry (DCCI) signed a Memorandum of Understanding with the Institute of Cost and Management Accountants of Bangladesh (ICMAB) on November 24, 2020. DCCI President Shams Mahmud and ICMAB President Md. Jasim Uddin Akond, FCMA signed the document on behalf of their respective organizations.
During the signing ceremony DCCI President Shams Mahmud said that signing the MoU will usher a new opportunity for both the organization to work together for the betterment of business community. He also appreciated the professionals of ICMAB for their hard work to ensure transparency in the financial system of a company. He also called upon the ICMAB to work closely with the industries and firms to strengthen both-way relation.
ICMAB President Md. Jasim Uddin Akond, FCMA emphasized on ensuring cost audit certification by professional cost management accounting firm or professional for every listed companies. He also mentioned about certification of 'cost of goods sold' statement by CMA professionals. He said that CMA professionals can create a great impact by putting their expertise for ensuring clarity in various economic aspects.
DCCI Senior Vice President N K A Mobin, FCA said that DCCI and ICMAB can jointly work to facilitate business friendly environment in the country for the development of economy.
DCCI Vice President Mohammad Bashiruddin, Convenor Golam Zialani, Council members of ICMAB were also present during the signing ceremony.
Published on: 2020-11-25