DCCI webinar on Current State & Future Outlook of Bangladesh Economy held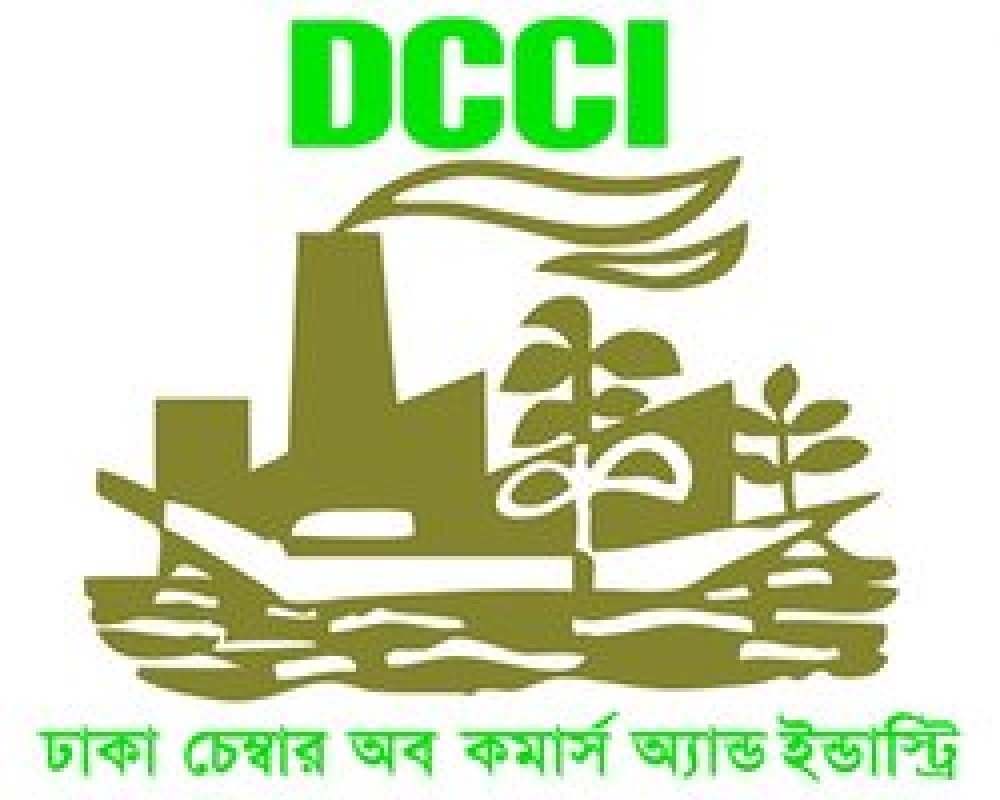 Shams Mahmud said that more focus needs to be given on sourcing funds from external sources reducing dependency on bank borrowing to mitigate the deficit budget. He also suggested to reduce source tax for export oriented sectors to 0.25%. Agriculture and agro processing industry need to be supported and remain functional with strong local-supply chain system to ensure low-cost food security, he told.
Due to COVID-19 impact, private investment is projected to down to 12.72% in FY2019-2o compared to 23.54% in FY2018-19. FDI inflow in Bangladesh fell to USD2.87 billion in 2019 compared to USD3.6 billion in 2018. In that context, to seize the opportunity of investment relocation from China, Bangladesh needs to frame sector specific investment road-map with strategic action plan and corporate tax needs to be rationalized.
Due to COVID-19 outbreak, both demand and supply side shock weakened the international trade of Bangladesh. In FY2019-20, total export was USD33.67 billion which is 25.99% less than export target and 16.93% less than FY2018-19. In order to boost international trade, he emphasized on restoring GSP facility in USA, eliminating non-tariff barriers with partners through strong diplomatic initiatives, FTA and PTA with potential partners.
According to different international organizations around 15-20 million people are in the risk of being unemployed due to the pandemic. Thousands of migrants may lose their jobs and will repatriate to Bangladesh. In this situation, the DCCI President emphasized on ensuring stimulus packages to the labour intensive industries and informal sector. Moreover, through re-skilling and up-skilling, unemployed migrants can be employed in the agriculture and other local industries.
Due to COVID-19, international buyers cancelled work order worth of USD 3.18 billion from Bangladesh. Total export of RMG declined by 18.12% to USD27.95 billion in FY2019-20 which was USD 34.13 billion in FY2018-19. On this ground he recommended to reduce source tax from 0.5% to 0.25% as the world export market is shrinking. Besides, cash incentives need to be rationalized and given in terms of value addition.
In FY2019-20, total export of leather & leather products decreased by 21.79% compared to same period of previous year. Terming the leather sector a booming one, Shams Mahmud strongly recommended to establish CETP, ensure low cost loan for the tanners and reduction of duty over import of chemicals.
Micro, Small and Medium enterprises (MSME) sector is hard hit due to COVID-19 outbreak. Banks are also reluctant to disburse loan under the stimulus package to MSMEs. For MSME recovery from the covid crisis, special re-financing scheme needs to be introduced with low-cost foreign funds and access with minimum 2 years grace period with 1-2 percent interest rate. He also urged for flexible, hassle free and collateral free loan disbursement system under stimulus packages. He urges for credit guarantee in order to allow access to stimulus packages for CMSMEs.
Health safety is the most important issue now. Increased budget has been allocated but the budget and investment in the healthcare sector needs to be 4-5% of GDP as per LMIC standard. Moreover, adequate infrastructure, medical equipment and human resource need to be maintained. Tertiary health sector functioning needs to be increased, he added. Safety net scheme should be gradually shifted towards employment generation through small-scale credit and training
Our Informal sector accounts for 43% of GDP in Bangladesh. Pandemic caused unemployment around 39% workers in the informal sector. Government needs to create a flexible regulation to bring the informal businesses into the mainstream.
Chairman, Policy Exchange Dr. M. Masrur Reaz emphasized on survival, resilience and revival for economic recovery. Global Demand and supply have been declined due to covid 19. He suggested to take short and mid-term strategy to bring economy back from covid situation. He also urged to reduce corporate tax, turn-over tax, modernize Companies Act, form policy considering covid crisis, and create a vibrant bond market for long term financing.
Hossain Khaled, Managing Director, Anwar Group of Industries and former President, DCCI said government's high bank borrowing may slow down credit flow to the private sector. Industries are trying hard to keep existing employment safe, in that case Banks and industries should run hand in hand. He also said that we should take more green projects. We have surplus electricity now, introducing electric vehicles may reduce extensive fuel dependency, he said.
Abul Kasem Khan, Chairman, BUILD & former President, DCCI said how to give the economy a full pace should be the main focus now. He said people going abroad with false covid report will hamper our positive image. He also urged for a regionally competitive tax structure for better performance of businesses. He emphasized on stimulating the informal sector as well MSMEs ensuring stimulus packages. We need to be connected with ASEAN and the FTAs should be effective, he added. Investment for research and development in industries should be tax free, he mentioned.
Asif Ibrahim, Chairman, Chittagong Stock Exchange Ltd. & former President, DCCI said in Bangladesh GDP-market capitalization is mere 11.1% which is not up to the expected level, whereas it is quite high in our neighbouring countries. For long term project financing, an effective bond market will be a key player. He also requested all commercial banks to inject at least 200 crore taka to the stock market complying with the directives of Bangladesh Bank. But we have shortages of good IPOs in the market, he added. BSEC, DSE and CSE should strengthen their monitoring, he said.
In the open discussion session DCCI's former President RM Khan said leather sector is a promising sector so we should promote it. MH Rahman, former President, DCCI said due to covid, unemployment will affect the economy and hamper demand trend. Aftab-ul Islam, former President, DCCI stressed on widening tax net rather increasing tax burden and introducing bond market. Benajir Ahmed, former President, DCCI said that service sector and MSMEs are largely affected by the covid. 15 million people will lose their jobs. He strongly recommended for automation of licensing renewal system. In this crisis moment, we should point focus on reducing cost of doing business for our own competitiveness. Sayeeful Islam, former President, DCCI said that we should get the geo-political advantages. We need to emphasize on re-skilling and up-skilling of returnee migrant. Sabur Khan, former President, DCCI said covid 19 pandemic has given us an opportunity to do better in technological advancement.
MA Mannan, MP, Planning Minister of Bangladesh said that all the sectors should be compliant like RMG sector. Good governance is a fruit of long term output, he added. Emphasizing on policy reforms, the minister stressed on look east policy for better regional gain. But in terms of business, every door should be opened, he emphasized. He said government is giving priority to the agriculture sector. To get observer status in the ASEAN, government is working, he informed. In line with RMG and textile a new avenue, medical textile has been emerged worldwide. He thus called upon the private sector to grab this opportunities. For infrastructure development, he also invited private sector to come forward and government will facilitate the private sector in this regard.
DCCI Senior Vice President NKA Mobin FCA, FCS and Vice President Mohammad Bashirduddin were also present on the occasion.
Published on: 2020-07-11