Demand-based modern curriculum for industry urged: DCCI webinar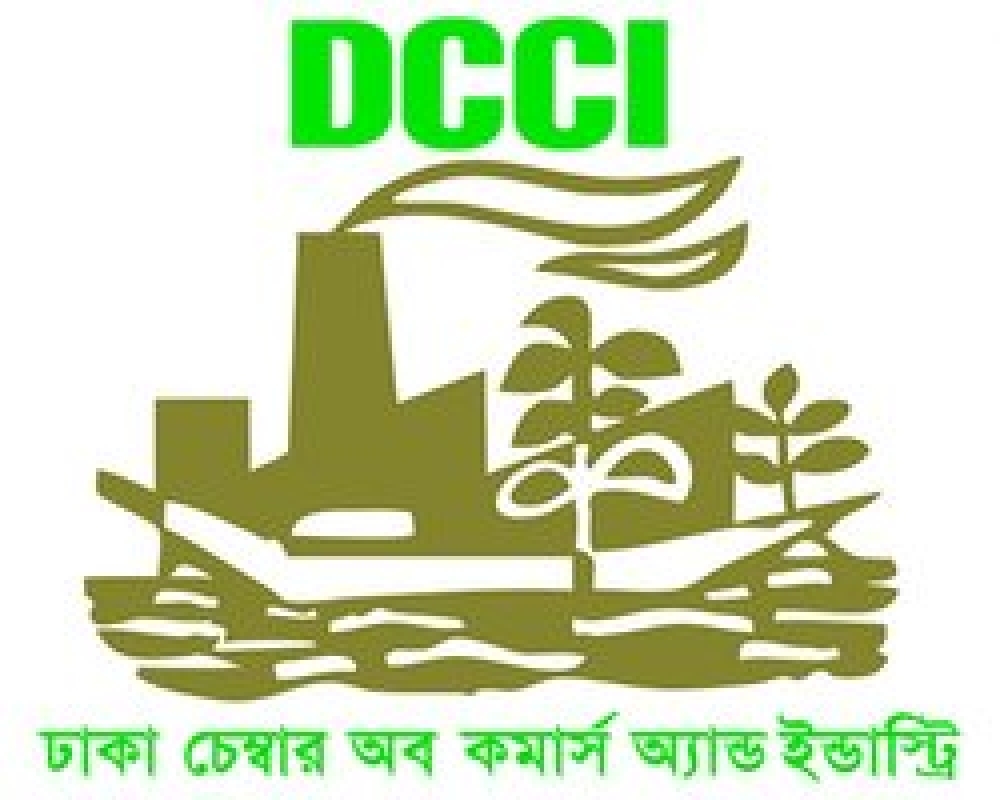 Dhaka Chamber of Commerce & Industry (DCCI) organizes a webinar on "post-covid-19 Bangladesh industry readiness: investment and skills" through zoom online platform. Deputy Minister, Ministry of Education Mohibul Hassan Chowdhoury, MP joined the meeting as the chief guest. Executive Chairman of BIDA Md. Sirazul Islam also joined as special guest.
DCCI President Shams Mahmud in his welcome address said that due to covid 19 pandemic we have experienced slower growth of export including in the RMG sector. Due to lack of working capital and squeezed international export market we have seen job losses both in SME and informal sector. Industry relocation from China opens up a greater opportunity for Bangladesh, he said. Moreover, Bangladesh has the competitive advantage with a demographic dividend of 63.5 million workforces, he added. 20 percent of our total workforce are engaged in manufacturing industry despite we need a lot of skilled workforce. But in the post-covid period, sustaining existing employment and creating more employment will be a big challenge, he mentioned. To take up this situation, Shams Mahmud recommended for modernized curriculum, up-skilling and re-skilling of workers utilizing 4IR, create an Inclusive Digital Infrastructure, infrastructure development to grab the opportunity of industry relocation and easier loan access to the SMEs.
Mohibul Hassan Chowdhoury, MP, Deputy Ministry, Ministry of Education said that considering returning of migrant workers, government has decided to withdraw age barrier for getting technical education in Bangladesh. Our Universities should focus on creating industry's demand based skilled graduates. About 2.8 million students are being enrolled in our Colleges under National University. But we need to modernize our education curriculum as per the requirements of industry. Re-skilling and up-skilling of our workers as well as returnee migrants will be vital, he said. To meet up the skill deficit, National Skill Development Authority (NSDA) is doing skill mapping to identify skill gap. He also emphasized on quality technical education, structural change of education system and maximum utilization of ICT and 4 IR.
Guest of Honour Dr. Engr. Md. Sakawat Ali, Director (Training), Bureau of Manpower, Employment and Training (BMET) informed that through the 70 training institutes of BMET, training will be provided to the returning skilled migrants to help them convert into entrepreneurs. Based on their occupational capability, a database will be made, he said. Those who are less skilled returned migrant they will also be provided training so that they can find suitable job again in the international market.
Shaquib Quoreshi, Enterpriser, Business Intelligence Limited presented the keynote paper. He highlighted that amid covid 19 pandemic business closure in the Middle East, Western Europe and ASEAN region will result in sudden increase of returning migrant workers. Our labor market information system is still under developed, he said. Creating sufficient employment opportunities will be a big challenge for us. Moreover, we need to think that to attract relocated industries to Bangladesh we have to compete with other countries as well. Now is the time to emphasize on technical and vocational education system.
Panel Discussant Engr. Akber Hakim, President, BPCCI and Founder, Centre for Leadership said that in compared to our total population, low-skilled manpower in our country is quite high. For industry readiness, our national effort to making Digital Bangladesh needs to be implemented first. He also stressed on strengthening social safety net as a priority of the time.
Panel Discussant Kh. Atique-e-Rabbani, FCA, Managing Director, The Computers Limited said we need to change our strategy. He said covid 19 crisis creates such an environment for us to be digitized and less people-centric. Job loss in this crisis will push many unemployed to become one-man-entrepreneur and we need to be prepared to facilitate them with proper training and credit support.
Panel Discussant Md. Abdur Razzaque, Member (Joint Secretary), National Skill Development Authority (NSDA) said we will have many threats in the post-covid situation. Despite few sectors are declining now in terms of doing business due to covid pandemic but ICT is one of the booming sectors in this situation with a growth of about 50 percent, he said. It is a fact that Bangladesh has limitations in quality research for industry readiness. He informed that NSDA is working on skill mapping to identify skill deficit.
Panel Discussant Mohammad Bashiruddin, Vice President, DCCI said that through the DCCI Business Institute, DCCI is trying to skilling up the professionals different corporate houses offering different need based trainings.
Additional Secretary, Md. Shahidul Alam, ndc, Ministry of Expatriates' Welfare and Overseas Employment said about 2.2 million people is added to the mainstream workforce every year. Off them, about 0.8 million people go abroad for work. But due to covid pandemic, few of our expat workers may lose jobs and may come back to Bangladesh though the total will not be an alarming for us, he told. For returning migrants government has allocated a revolving fund of taka 700 core to facilitate their rehabilitation. Operating demand-driven trainings for skill development will play a key role for rehabilitating jobless workers, he mentioned. He also emphasized on Industry-academia collaboration for creating demand-driven skilled manpower.
Md. Sirazul Islam, Executive Chairman, BIDA said for our industry readiness, we have shortages of managerial skills in our graduates. Our Industry is expanding in a faster pace, but in line with that, development of soft managerial skill is not quite visible at all. 'Research and Innovation' initiative of DCCI will be a game changer, he told. Mentioning need for skill he said BIDA gives work permit to the foreign workers every year upon local industry requirements. To come out of this skill gap, we need to give emphasize on communication, technical and language skill of our workers. Amid covid 19 pandemic situation, it is an opportunity for us to adopt 4th industrial revolution. He underscored the importance of linkages between the private sector and public sector for industry need and readiness. To attract the opportunity of industry relocation to Bangladesh we have to compete with other countries like Vietnam, Indonesia, india and Japan. But to attract industry relocation it is important to facilitate them, maintaining a good communication and improving in ease of doing business. He said private sector wants faster, transparent, cheaper and speedy services from the government. In order to ensure this BIDA started its one stop service center. At present 18 service coordinated with 6 organizations are being provided from the OSS and soon BIDA is going to coordinate with more 10 organizations with a view to provide total 52 services.
In the Open Discussion session Asif Ibrahim, Chairman, Chittagong Stock Exchange Limited & former President, DCCI, Khairul Majid Mahmud, former Director, DCCI, Humayun Rashid, former Senior Vice President, DCCI, Alhaj Abdus Salam, Former Senior Vice President, DCCI, Data Magfur, former Director, DCCI, Mohammad Sharfuddin, former Director, DCCI and Kh. Shahidul Islam, former Vice President, DCCI spoke on the occasion. Speakers also urged for skill development of global standard, use of technology and industry-academia collaboration.
Published on: 2020-07-04