Meeting with Makkah Chamber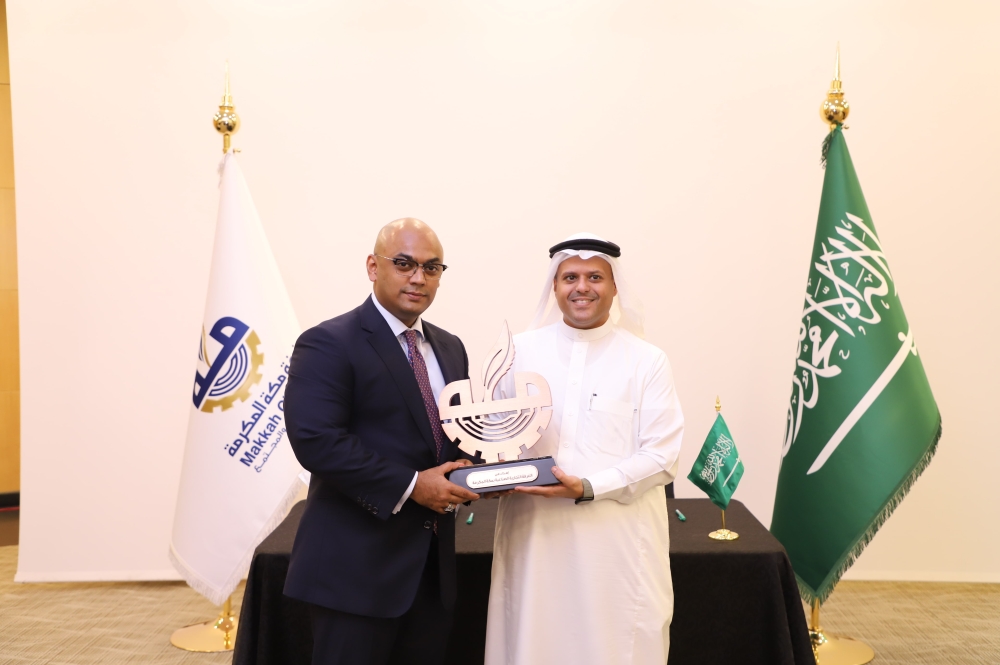 Business meeting between Dhaka Chambe of Commerce & Industry (DCCI) and Makkah Chamber of Commerce was held on 1st November, 2023 at the Makkah Chamber headquarter. The visiting 61-member private sector business delegation from DCCI also took part in the B2B match-making session. DCCI President Barrister Md. Sameer Sattar is now leading the largest private sector business delegation to Saudi Arabia comprises of leading private sector companies of Bangladesh.
During the meeting the DCCI President, Barrister Md. Sameer Sattar said that Bangladesh is providing the most competitive and impressive investment regime in South Asia featuring wide-ranging fiscal and non-fiscal benefits and a conducive regulatory ambience for foreign investment. He also said that a strong and win-win business partnership between the investors of both countries will foster the existing trade to a new height. Both Bangladesh and Saudi Arabia can explore a mutually beneficial economic synergy to cooperate with each other in achieving the transformational development vision, Sameer Sattar added. Later he said that Saudi Arabian businesses can explore investment in Bangladesh to leverage our cost-efficient export potential and facilitate re-export to global market considering our strategic geographic connectivity of Bangladesh.
Member of the Board, Makkah Chamber Abdullah Gadi said the progress witnessed by our bilateral relations is a model of an ideal international relationship, which puts us in a position of responsibility to develop it to broader horizons and increased growth. He also invited the businessmen to participate in the development and expansion plans which are taking place in Makkah, as work is being done within an integrated system to develop the Holy Capital, which is considered a great opportunity for companies from sisterly and friendly countries to participate in it in accordance with a system of laws and regulations that stimulate investment.
Meanwhile, a Memorandum of Understating (MoU) between Dhaka Chamber and Makkah Chamber of Commerce was signed in the function. Acting Secretary General of Makkah Chamber Engr. Essmat Matoog and DCCI President Barrister Md. Sameer Sattar signed the MoU on behalf of their respective organizations. DCCI Senior Vice President Golam Faruk Alamgir (Arman), Vice President Md. Junaed Ibna Ali and members of the delegation were also present on the occasion.
Published on: 2023-11-02