Speakers urged for long-term policy to adopt 4IR & technological shift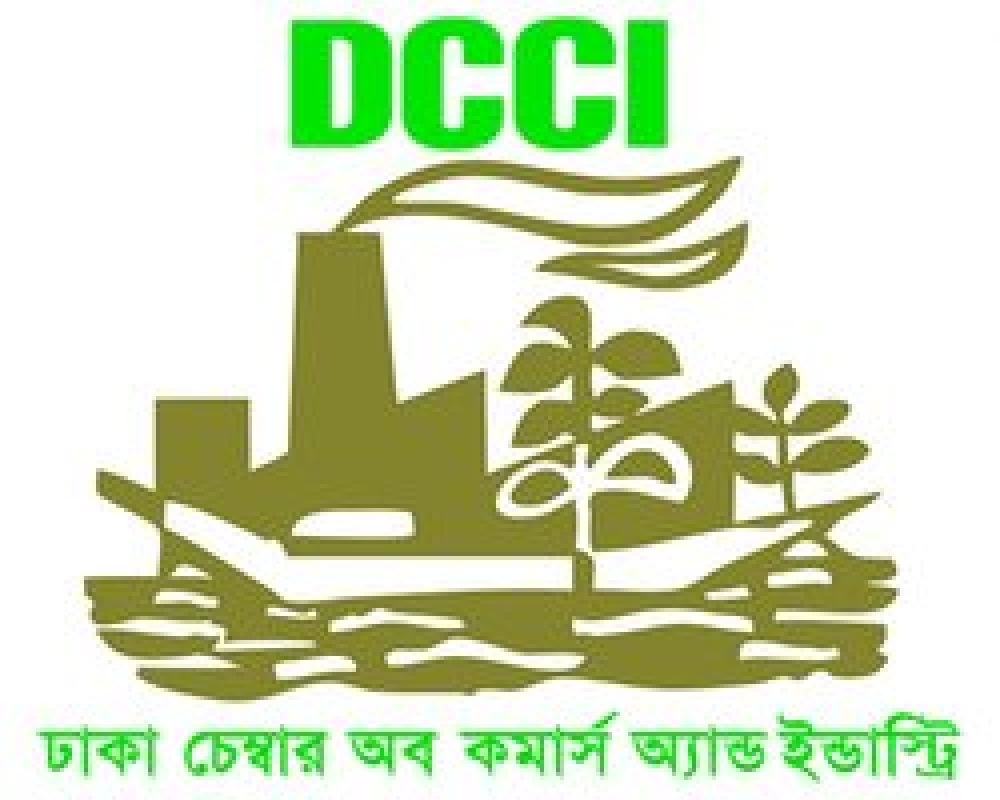 Long-term policy, modernization of education & curriculum system, infrastructure development, industry-academia collaboration and skilling, re-skilling and up-skilling are priority for adopting the advantages of 4th industrial revolution, said speakers in a DCCI webinar on "4th Industrial Revolution in the wake of COVID-19" held on 3 September 2020.
Minister for Posts, Telecommunications and Information Technology Mustafa Jabbar joined the webinar as the chief guest. Ms. Parag, Additional Secretary, Ministry of Industries joined as guest of honour. DCCI President Shams Mahmud moderated the webinar.
DCCI President Shams Mahmud in his welcome address said that the fourth Industrial Revolution is evolving fast and reshaping and global industrial, trade and economic landscape. Bangladesh still lags behind in adopting 4IR technologies in industrial ecosystem and this adoption will accelerate our growth momentum. Despite challenges of low-skilled job loss in the short-term, launching 4IR technologies will unlock new era of growth and employment across all sectors of Bangladesh, he added. To seize the opportunities of 4IR, government may form a high-level national committee engaging relevant agencies and experts from public and private sectors. He recommended to consider 4IR perspective in the upcoming national Industrial Policy. Upon assessment, a robust National 4IR technology policy needs to be framed to support application of Big data, Block chain, Artificial Intelligence, Robotics and IoT for adding value to our industrial and economic competitiveness and connecting digitally-enabled global value chain. He also urged for sector-wise re-skilling, up-skilling and development of human resources in line with the 4IR demand. Creating enabling regulatory ecosystem including enforcement of Intellectual property rights will facilitate the pathway of 4IR. He also recommended to initiate 5G technology to underpin low-cost Big Data and diverse IoT services.
Mustafa Jabbar, Minister for Posts, Telecommunications and Information Technology, Government of Bangladesh said that telecommunication sector is the ocean for 4IR. In our country 65% people are under the age limit of 35 years which is an added advantage for us. He said we should not fear from 4IR as our adoptability is too high. In 2008, internet users were only 8 lakh used only 8 GBPS bandwidth whereas now we are using about 2100 GBPS bandwidth. In that case capacity of Kuwakata submarine cable needs to be increased, he said. In terms of technology adoptation, it should be inclusive with the people of Bangladesh. Regarding policy formation, the need of Bangladesh must get priority, he added. He also informed that by the year 2023, 5G will be available mainly in major cities of Bangladesh. Education system and curriculum need to be adjusted to cope with the advancement of 4IR, he said.
Ms. Parag, Additional Secretary, Ministry of Industries said the SMEs of Bangladesh are using technology now and they are producing various diversified products. 4IR will open up new avenues especially in the recycling industries. New technology, automation will create new job opportunities and skill development. She said considering every aspect, the Ministry is drafting National Industrial Policy. Covid-19 led pandemic taught us how to be digitized. We have no options but to adopt the 4IR or we may lose competitiveness in the international market.
Sajid Amit, Associate Professor, University of Liberal Arts Bangladesh presented the keynote paper. He highlighted that manufacturing industries are transforming almost entire system of production, management and governance. He said that according to The World Economic Forum about 800 million people worldwide may lose jobs by 2030. But there may be a risk of job loss for low-skilled workforce for 4IR, but we need to take re-skilling and up-skilling schemes to sustain jobs. Electronic shift and automation will take place automatically. Despite the shift has some challenges, but it creates opportunities of increased productivity, innovation, increased connectivity and sustainable production. Rise of digital marketplace will connect the SMEs to the huge regional markets beyond the local customer base. He also recommended to focus skill-based education system and long-term policy measures.
Fahim Ahmed, President & CFO, Pathao Ltd. said over 6 million users in Bangladesh using internet toke the services of Pathao. In the last 5 years over USD250 million invested in the technology sector of Bangladesh. Access to connectivity and technology is more important. We must need to build soft skills and innovation. He said resilience and preparedness are very important things to adopt the challenges of 4IR.
Md. Sirajul Haider, ndc, General Manager, SME Foundation said SME Foundation is working to increase the skills and capacity of SME entrepreneurs during Covid time. SME Foundation conducts training to enhance capacity of entrepreneurs to create space in online marketplace. We are giving training.
Md. Rashedur Rahman, Associate Professor, Department of Organization Strategy Leadership, University of Dhaka said 4IR is not a matter of fear but an opportunity. We need to be resilient to adopt this. Moreover he urged for a long-term policy to streamline with the revolution. We need to create awareness, mentorship and training along with new curriculum design in collaboration with industries.
Dr. Anowarul Fattah, Professor of EEE, BUET urged to motivate entrepreneurs about how to adopt 4IR. He also urged to create Inter-university linkage, inter-ministry and industry collaboration for capacity building as well. To create awareness among the industries he suggested to establish a centre and initiate some pilot projects.
Mohammad Abdul Momen, Director, BGMEA said 4IR is not future but it is happening now. Automation and technology transformation in the manufacturing industry indeed reduces manpower. He said it is high time to sell our culture-based products in the international market to popularize made in Bangladesh connotation. To face the challenges of job cut due to 4IR, we have to re-train our existing workforce. He also emphasized on inter-institutional collaboration to bring innovation in products. We should have regulations to safeguard local industry.
Zaki Uz Zaman, Country Representative, UNIDO said we need to upgrade our young generation with up-skilling and re-skilling process. He also said that the allocation for university research needs to be enhanced. He said coordination among the government, academia including chambers are important for policy formation. UNIDO can collaborate with public and private sector to adopt 4IR, he informed.
Kh. Atique-e-Rabbani, FCA, former Vice President, DCCI said the technological advancement should be focused considering the interest of Bangladesh and its people. The blend of policy and technology will help entrepreneurs to adopt 4IR in an easy manner, he said. In this regard he suggested to take a holistic approach.
Asif Ibrahim, Chairman, Chittagong Stock Exchange and DCCI Senior Vice President N K A Mobin, FCA, FCS also spoke on the occasion.
Published on: 2020-09-03