Online Training on "Effective Negotiation Skills to Win", scheduled to be held on 2-3 July 2021 from 3.30 pm to 5.30 pm.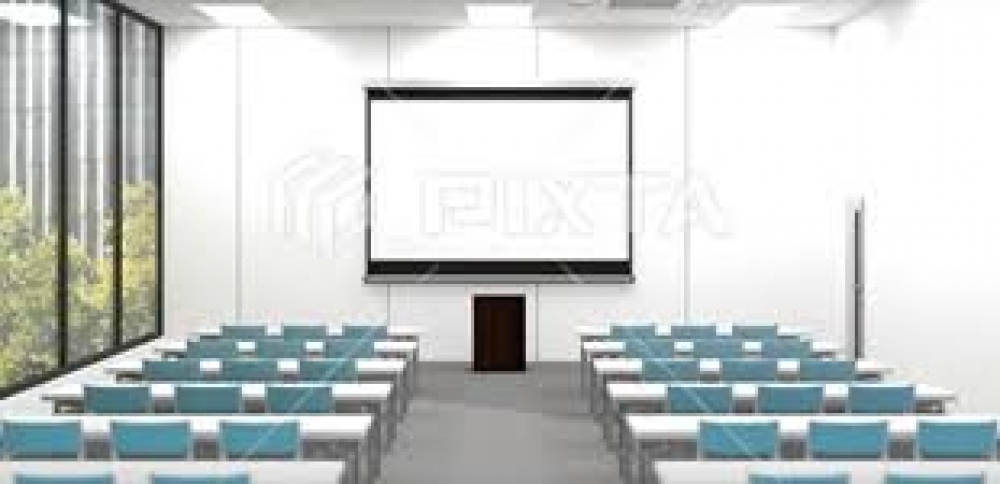 We have the pleasure to inform you that DCCI Business Institute (DBI) is going to organize an online training on "Effective Negotiation Skills to Win", scheduled to be held on 2-3 July 2021 from 3.30 pm to 5.30 pm through Zoom online platform.
Topic Overview in Brief: We all negotiate in our personal and professional lives. We need to negotiate when we are selling something, or buying something, or dealing with a project, manufacturing plan, delivery schedule, a budget, or any of a hundred other situations. In most of these cases, we are trying to resolve differences. It appears, without being a good negotiator; sometimes it becomes difficult to resolve those differences when they are really needed. Effective negotiating tips can help you work more effectively with your customers, suppliers, co-workers, and boss. They are also applicable to other interpersonal situations. DBI has been offered this training to familiarize these matters.
Objective: The objectives of the course are to familiarize the participants with the process of negotiation, techniques to apply to be a good negotiator and steps to be followed to reach a win-win deal. Participants will be able to learn what to look for, what to watch out for, and how to take control of the situation. Understanding more about the negotiation process allows participants to manage their negotiations with confidence and outcomes become positive for both parties.
Contents: Negotiating and Related Concepts, Negotiation Phases, Steps to be Followed, Negotiating Tactics, Selecting the Negotiation Team, Price and Cost Analysis that Helps Negotiation, BATNA (Best Alternative To A Negotiated Agreement), Negotiation and Communication Skills, Nonverbal Communication and Body Language, Negotiating by Telephone, and a List Goes on.
Who Can Attend: Persons with a background in Marketing & Sales, Supply Chain Management, Procurement, Communication, HRD, and Compliance, etc. Officials employed in Govt. Semi-Govt. and Non-Govt. Organizations may strengthen their negotiation skills through this training. Besides; Managers/Executives in the areas of Logistics, Planning, Production and Operations may also join to enhance their knowledge. Moreover, Freshers, Students, and Knowledge Seekers of any level may grab this opportunity of being a good negotiator by participating in this online training.
Facilitator: This training will be conducted by Mr. Shankar Kumar Roy, M.Com (DU) and Int'l Diploma in Supply Chain Management (ITC, Switzerland). Mr. Shankar Kumar Roy is a Corporate Trainer and Consultant and is currently engaged as a Consultant at Bangladesh Cement Manufacturers Association, KPMG Advisory Services Ltd, and UNDP. He was employed as an Advisor (Research and Planning) at M.I. Cement Factory Ltd. till 30th June 2020. Before joining Crown Cement Group, he had served at Holcim Cement (Bangladesh) Ltd for more than 16 years holding the post of General Manager-Business Development. He has conducted numerous training and has 15+ years of experience in training. His area of specialization in training includes Supply Chain Management, Procurement, Marketing & Sales, and various Soft Skills including Communication Skills and Negotiation Skills. He was awarded as the 'Trainer of the Year 2018' recognition by International Trade Center (ITC), Geneva, Switzerland at a gala event in Beijing, China on 1st November 2018.
Fees: Tk. 1,500/- +bKash charge Tk. 25/- payable through bKash merchant number 01766018659 (Payment). It could also be paid to DBI office by Cash/ Pay Order/ Cheque in favour of 'Dhaka Chamber of Commerce & Industry'.
Procedures: The intending candidates are requested to fill up the Online Registration Form by logging on to https://forms.gle/CUNb5xmkdv3DZXYV9. The candidate must have a Smartphone/Laptop/Desktop with internet competence using Zoom. For further information, please contact Mr. Abul Bashar, Cell # 01913745062 & 01766018659. E-mail: bashar@dhakachamber.com. Registration Deadline: 1st July 2021.
Certificate: Online Certificate will be awarded signed by the Secretary-General (Acting), DCCI, and the President, DCCI.
We would appreciate if you could kindly participate and/or nominate concerned official(s) from your esteemed organization to this online training.
Thanking you in anticipation.
Published on: